About ABB
ABB is a leading global technology company that energizes the transformation of society and industry to achieve a more productive, sustainable future. By connecting software to its electrification, robotics, automation and motion portfolio, ABB pushes the boundaries of technology to drive performance to new levels. With a history of excellence stretching back more than 130 years, ABB's success is driven by about 110,000 talented employees in over 100 countries.
In June 2020, the Boston Consulting Group rated ABB as one of the Most Innovative Companies in the world, based on its annual survey of innovation executives.
About ABB Robotics
ABB Robotics is a leading supplier of industrial robots and robot software, equipment and complete application solutions. We're at home in 53 countries and have installed more than 400,000 robots, supported by the broadest service network and offering in the industry.
ABB Robotics has a history of innovation
ABB pioneered the world's first commercial all-electric microprocessor-controlled robot in 1974. Since then, it has introduced a number of robotics innovations from high-speed "delta" robots, for picking and packaging, to the world's first truly collaborative industrial robot, YuMi, in 2015.
The impact of robots on manufacturing processes and industrial productivity has been revolutionary. Their ability to achieve huge increases in output and process quality - and similarly huge reductions in downtime, and operating and labor costs - have made them indispensable to industrial production.
In 2008, ABB introduced SafeMove, a software-based monitoring solution that allows people to work safely in close proximity to robots, saving space and boosting productivity.
Seven years later, ABB again revolutionized industrial robotics with the launch of YuMi, a smart robot for small-parts assembly specifically designed to collaborate with human colleagues, without the need for cages or fences.
YuMi is a collaborative robot equipped with dexterous grippers, sensitive force control feedback, flexible software and built-in safety features that collectively allow for programming through teaching rather than coding.
Recent ABB Robotics innovations
ABB unmasks the future of customized automotive painting with PixelPaint
ABB offers Augmented Reality on a smartphone to simplify robot installations
ABB launches fastest ever robot-based press automation solution
New Compact Interior Paint Station
ABB enables 3D Printing via RobotStudio® for faster digital manufacturing
About Venturebright
Venturebright is a pioneer in corporate venturing and open innovation. We specialise in bringing together entrepreneurs, start-ups and corporates by combining the capabilities, energy and agility of start-ups with the assets, market insight and reach of corporates to launch valuable new ventures. Having partnered with the R&D, Innovation and IP teams at some of the world's most respected corporations, we help find and commercialise those new technologies, ideas and ventures that will make the markets of the future.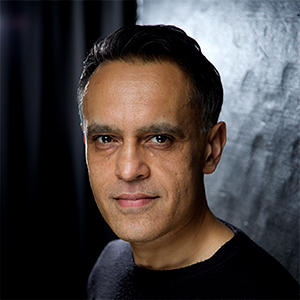 Tanvir Mufti
Tanvir Mufti accelerates growth and innovation for both large and small firms. He brings a much sought after, actionable perspective, stemming from his product design and corporate venturing background.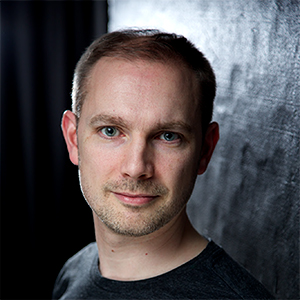 Simon Blair
Simon Blair is a creative business builder who leads innovation thinking for large firms across a wide range of industries and geographies. Simon is a specialist in connecting high tech firms with global corporates.